The process of job hunting has continuously evolved from in-person job applications to online recruitment. Because of this, many companies use applicant tracking systems (ATS) to screen candidates. With this development, it's essential to have a job search tool that can beat the bot, and at the same time, impress hiring managers.
Fortunately, there are resume writing services to help you ace your job search. You just have to make sure to partner with reliable firms to ensure that you reap the benefits of hiring professional resume writers. With a long list of resume writing services in Minneapolis alone, choosing the best could be time-consuming.
Don't worry; our team of career experts and researchers have done the dirty work for you. We've spent hours and hours looking for trusted resume companies. Below is a rundown of the firms that made the cut.
Rundown of the 5 Best Resume Writing Services in Minneapolis
To increase your chances of landing your target job, it's vital to have a resume that communicates your qualifications. It may sound easy, but it takes a skill to write a job-winning job search document. Thankfully, we can now rely on professional resume writers.
However, as there are a lot of options, we have shortlisted resume writing services in Minneapolis that passed our career experts' standards.
Why Hire Resume Writing Services in Minneapolis
Hiring professional resume writing services in Minneapolis can be a smart move for job seekers who want to stand out from the competition. This is because a well-crafted resume can help you showcase your skills, experience, and achievements in a way that resonates with hiring managers and recruiters. Aside from that, professional resume writers have the expertise to write resumes and CVs that align with your career goals and industry standards.
With a professional resume, you have a better potential of getting noticed by employers and receiving a job interview invite. So, if you want to boost your job search efforts, consider hiring a resume writer in Minneapolis.
If you're still hesitant, here are some factors that might convince you.
5 Reasons to Hire Resume Writing Services
1. Resume writing companies guarantee tailored, ATS-ready resume writing services.
2. Professional writers can help you highlight your strengths and accomplishments, and present them in a compelling and concise format.
3. You have more time to prepare for the interview and collate additional job search documents.
4. There are firms that provide a money-back guarantee.
5. If you need assistance with additional job search resources, career guidance, or job advertisements, there are reputable resume writing services available.
How to Choose the Best Resume Writing Services in Minneapolis
As mentioned earlier, choosing the most suitable resume firm plays a key role in the success of your job search documents. That's why you need to be mindful and picky before hiring one. Here are some ways to verify if a resume company can deliver on its promise.
Check online reviews from trusted review websites such as Trustpilot, Google, Facebook, and Yelp
Book a consultation to gauge if their services are within your budget
Read through their resume portfolio and assess the competence of their writers
Review their privacy and terms of service agreements.
The 5 Best Resume Writing Services in Minneapolis
Here are the trusted resume writing services in Minneapolis that can help you take a step closer to your career goals.

Resume Professional Writers has been one of the most dependable providers of resume writing services in Minneapolis and other states. Our professional writers are trained to produce effective job search documents. Because of our commitment to supporting job seekers land the post they're applying for, we have helped over a million job hopefuls succeed in their careers.
Our resume writers don't work on weekends and holidays. So, if you have concerns, it's best to contact us at the start of the week.
We help professionals across industries secure their target post by ensuring that we provide nothing but the best service offerings, such as civilian and federal resume, CV, and cover letter writing, LinkedIn profile makeover, and job posting. Not just that, we also have the following services:
Annotated portfolio writing
Cover letter
Electronic resume
Essay
Executive Core Qualifications (ECQs)
Image building with custom logo design
Knowledge, Skills, and Abilities (KSA)
Opening statement in job interview
Professional biography
Reference page
Responsive resume website
Statement of purpose for college admission
One (1) to four (4) business days
We have 4 packages and here are their service rates:
Basic: $125
Deluxe: $195
Premium: $305
Ultimate: $485
We want to make things convenient for our clients. That's why our website is easy to navigate, fast-loading, and has a layout that reflects our vision.
With our years of experience, not only have we mastered resume writing services; we have also consistently provided first-rate customer support to ensure that our clients are well taken care of.
We take pride in having highly qualified resume writers, which makes us confident that we offer nothing but the best services. However, if you want some changes to the output, we'll revise it for you free of charge.
4.4/5 on Facebook;
4.4/5 on Trustpilot;
4.13/5 on Sitejabber;
4.4 on Google;
4.8/5 on Best 10 Resume Writers;
5/5 on Glassdoor

Resume Prime is another resume writing services in Minneapolis. They're known for their affordable yet high-quality services. Plus, they have a pool of professional resumes and career coaches to help you with your journey toward reaching your career goals. With their years of experience in the field, they've garnered the trust of job seekers in different industries.
When you avail of their resume writing packages, it includes a lifetime storage service. So, you can request copies in case you lose it.
Their resume writing service package inclusions are limited compared to other resume writing services in Minneapolis.
They provide the following services on top of the resume and LinkedIn profile writing:
Annotated Portfolio Writing
Biography
Cover Letter
Electronic Resume
Essay
Interview Follow-Up Letter
LinkedIn Profile Writing
Opening Statement
Reference Page
Resume Posting
Resume Website
Salary Report
Statement of Purpose (SOP) for College and University Admission
Thank You Letter
Starter: $190
Essential: $230
Advanced: $300
Federal: $330
Their website has a professional-looking yet minimalist layout. Visitors can easily browse through their pages because they're properly categorized.
You can connect with them through their social media accounts, website chatbots, and contact pages.
If you're not satisfied with their work, you can request revisions free of charge.
5/5 on Sitejabber;
4.6/5 on Best 10 Resume Writers;
3.6/5 on Trustpilot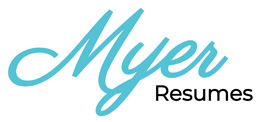 Myer Resumes has been in business since 2014. They have partnered with over 1,000 job seekers and helped them craft unique and modern resumes. Moreover, they take pride in their hybrid team of writers, hiring managers, and recruiters. They also claim to excel not just in resume writing but also in communications, design, and marketing.
You can utilize their free resume review services.
The turnaround time is longer than its competitors.
This firm provides professionals with cover letters, LinkedIn profiles, resume analysis, interview coaching, and career development packages
Five (5) to seven (7) business days
Since their services are tailored to the clients, they don't offer a fixed rate for their services. If you want to know about their pricing, you need to book a consultation.
Their website looks neat; however, it's text-heavy. Despite that, it still loads fast.
They're responsive to requests, but they only entertain those with appointments.
They make sure that all resumes are crafted with a balance of creativity and technicalities to ensure that each has a unique selling point. Additionally, you can avail of their one round of unlimited revisions.
5/5 on Google;
5/5 on Yelp

Sequence Resumes is another pillar of the industry. They're passionate about helping job seekers tell compelling stories about their career highlights. They do this through effective resumes and other job search documents for professionals in different fields. They are proud to impart their expertise to their clients by educating them on how to get the most out of their tools.
Their expertise in career development goes beyond resume writing, as they're also known as trusted speakers in seminars, workshops, resume clinics, and special sessions on career branding and resume writing.
Sequence Resumes' services are pricey compared to other resume writing services in Minneapolis.
They assist job seekers with well-written resumes, LinkedIn profile, and social media branding.
They have four (4) resume writing packages and each has three (3) plans.
Entry-level package: $249.99 (Deluxe), $324.99 (Grand), $399.99 (Ultimate)
Mid-career professional package: $324.99 (Deluxe), $399.99 (Grand), $474.99 (Ultimate)
Senior-level executive package: $399.99 (Deluxe), $474.99 (Grand), $549.99 (Ultimate)
Military-civilian transition package: $324.99 (Deluxe), $399.99 (Grand), $474.99 (Ultimate)
The layout is clean and organized. It's also user-friendly and easy to navigate.
Their customer support team addresses concerns promptly. They also have flexible connection mediums. You can talk to your assigned writer via phone call, Skype, or other channels.
Once you have the draft, you can request revisions until you're satisfied. The final copy of your resume will be stored in their cloud system for up to three (3) years. You can request for it to be revamped to suit your career journey.
9.9/10 on Best10 Resume Writers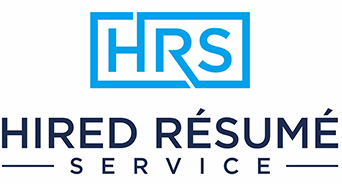 Hired Resume Service has been providing professional resume writing and career coaching services to clients across different industries for over a decade. Their team of certified writers and career coaches has extensive experience and knowledge, which they use to help clients achieve their career goals.
Despite having limited service inclusions, they guarantee to provide personalized and customized resume writing tailored to each client's needs.
Their services are relatively expensive compared to other resume writing services in Minneapolis.
The company offers a range of services, including resume writing, cover letter writing, LinkedIn profile optimization, and career coaching.
It's not clearly specified, but you can opt for an express service that delivers the first draft within 3 days for an additional cost of $90.
They have three (3) resume packages.
Entry-level resume package: $239-$259
Professional resume package: $299-$349
Executive resume package: $450-$510
The website contains few landing pages and doesn't have important info such as the turnaround time.
They have a chatbot that provides instant assistance to clients and helps them schedule a consultation with one of their writers.
You can request unlimited revisions. Furthermore, they offer a 60-day interview guarantee. So, if you don't receive an interview invite within the period, they will revise the resume for free.
Elevate Your Chances of Getting the Job with the Help of Expert Resume Writers 
If you're ready to take your job search to the next level, it's time to partner with a professional resume writing service that can help you stand out from the competition.
At Resume Professional Writers, we offer top-tier resume writing services that are tailored to your specific career goals and industry standards. Our team of experienced writers knows how to craft resumes that beat the ATS and impress hiring managers. So why wait?
Don't let a poorly written resume hold you back from your dream job. Contact us today to learn more about our services and how we can help you take a step closer to your dream job.