It's no secret that the job market is getting more competitive, despite the pandemic and the inflation soaring at an unprecedented rate. In fact, in Chicago alone, the US Bureau of Labor Statistics reported an increase of 182,600 jobs from 2021 to May of this year. No wonder many job seekers take their chance by applying to companies in the state. This means that the demand for the best resume writing services in Chicago has also skyrocketed. Fortunately, there's a long list of resume writing companies you can hire.
Rundown of the 5 Best Resume Writing Services in Chicago
To make things easier for you, our researchers and editors spent hours and hours researching about the top resume writing services in Chicago. Hence, you don't need to browse through thousands of options. Check out our top picks to help you decide which suits your job search needs best.
Why Hire Resume Writing Services in Chicago
With the labor force getting stiffer than before, most Fortune 1000 companies have adopted the applicant tracking system (ATS) to sift through a long list of job candidates. With ATS, job searching has become more challenging. Why? Because your resume needs to get past this screening software before it lands in the hands of the recruiters.
A well-written, ATS-ready resume secures you a job interview invite. That's why it's a must that it reflects your career highlights, skills, and credentials. All your qualifications and relevant experience should be effectively laid out on your resume to showcase that you're the best fit for the post. That's easy when you have the time and expertise in the field and knowledge about the latest resume trends.
But what if you don't?
Whatever the case, you can always rely on reputable resume writing services in Chicago. If you're hesitant about whether to hire a resume writer or not, here's a quick rundown of reasons to hire resume writing services.
You can be sure that you'll get a targeted resume written by experts.
Resume writers will outline what you can bring to the table.
You have more time to prepare for other things, such as the interview and supplementary documents.
Some resume writing firms offer a money-back guarantee once you don't get an interview invite.
Most resume service providers offer add-on services, such as career coaching, job posting assistance, and other job search solutions.
How to Choose the Best Resume Writing Services in Chicago
You can hire resume writers in just a click. Once you search online for the best resume writing services in Chicago, Google will show an unimaginable number of results. That's why it's important to know some hacks to get the best firm for your job search needs.
Browse through online reviews from trusted sites, such as Trustpilot, Google, Facebook, and Yelp.
Book for a free consultation and request a free quote to know if their services and rates are compatible with your needs and budget.
Read their resume samples to check their skills in writing.
Find out if their service rates match your budget.
Check out their privacy policy and terms of and conditions.
The 5 Best Resume Writing Services in Chicago
Here are the top 5 resume writing services in Chicago that can surely help you level up your job search game.

Resume Professional Writers has been in business for more than 20 years, a reputable experience underscored by a 96% annual customer satisfaction rating. No wonder our firm has gained more than 65,000 referrals from our loyal clients.
We offer unlimited revisions until you're completely satisfied with your new resume and other job search documents. Plus, we can help you optimize your resume through our free resume review.
Our writers are not available during weekends and holidays. Therefore, you won't be able to speak with your assigned writer to work on your resume.
Clients may avail of our civilian and federal resume writing, curriculum vitae (CV) writing, LinkedIn profile optimization, and job posting services. Moreover, we also offer different job application tools, such as the following:
Annotated portfolio
Cover letter
Electronic resume
Essay
Executive Core Qualifications (ECQs)
Image building with custom logo design
Knowledge, Skills, and Abilities (KSAs)
Opening statement in job interview
Professional biography
Reference page
Responsive resume website
Statement of purpose for college admission
Depending on your package, you'll receive the initial draft of your new resume within one to four business days.
We have 4 packages and their service rates are:
Basic: $125
Deluxe: $195
Premium: $305
Ultimate: $485
Our user-friendly website lets visitors navigate the site easily and find the information they're looking for, hassle-free.
Our customer support team can address whatever questions or concerns you may have through our contact page, phone number, and social media pages.
We will update your resume for free if you haven't received any interview invites within 60 days, after delivering your final resume.
4.4/5 on Facebook; 4.3/5 on Trustpilot; 4.13/5 on Sitejabber; 4.4 on Google Business Profile; 4.8/5 on Best 10 Resume Writers

Another trusted firm on our list of the best resume writing services in Chicago is JobStars USA, rising to the top with their ATS-friendly resume services. Plus, Doug Levin, the founder of this firm, is a Certified Professional Resume Writer and a career coach. Thus, with his expertise and experience in the field, he ensures that all resume writing projects are effective and well-written.
JobStars USA provides career coaching to help job seekers secure their target post. Plus, you can also utilize their tools and resources, which include blogs, job conferences, employment agencies, job listings, and professional associations and designations.
They don't offer a money-back guarantee and a 100% refund, unlike other firms.
Aside from resume writing packages and coaching services, their other services include:
Cover letter
LinkedIn optimization
Professional bio
Resume distribution
Resume refresh
CV
Federal resume
2nd focus resume
Resume rework
Their turnaround time is 5 business days and 3 business days in every round of revisions.
They offer 3 resume packages:
Bronze: $495-$895
Silver: $695-$1,350
Gold: $995-$1,650
It's user-friendly and it shows all the service rates, so it's easy for clients to make a transaction.
You can reach them via phone call or through their Contact page.
They offer unlimited revisions for 30 days.
(888) 307-0010 | (312) 788-9686
5/5 BBB reviews;
5/5 on Yelp;
5/5 on Google;
5/5 on Facebook

Halfway on our list of the best resume writing services in Chicago, we have Resume Valley. They have dedicated teams of expert resume writers, editors, and career coaches. That's why you can be at ease that your job search documents can highlight your skills and credentials and impress hiring managers.
Resume Valley offers high-quality yet affordable resume writing services. Plus, they have resume and CV samples to guide you in revamping yours.
Unlike other resume writing services in Chicago, Resume Valley offers limited services, and they don't have rush services.
They 3 services—Civilian resume, CV, and LinkedIn profile writing.
You can expect your first draft in 5 business days.
As previously mentioned, Resume Valley has 3 affordable services:
Civilian resume: $99
CV: $99
LinkedIn profile: $69
Their website isn't too busy to read. Thus, you can easily locate their Service and Contact pages.
You can reach them through their Contact page, live chat, email, or phone call. You can also leave a message on their social media accounts—Facebook, Twitter, and LinkedIn.
Resume Valley doesn't just guarantee an ATS-ready resume; you can also request your job search document in other file formats—MS Word, PDF, ASCII, and HTML— for free. They also make sure to write easy-to-read job search tools.
4/5 on Trustpilot;
9/10 on Best 10 Resume Writers

ResuMeds is a niche resume company that caters to healthcare professionals. You can be sure that their resume writers are knowledgeable not only with resume writing, but also in the medical industry. Therefore, it's guaranteed that your resume is keyword-optimized and showcases your best qualifications.
Since their services are focused on helping healthcare professionals, you can expect to receive high-quality job search solutions to help you secure a job in the industry.
Their services are limited to resume and CV packages. While they have add-on services, they only offer the basic job search documents. If you're looking for a firm that can also assist you with job posting, you might want to consider other resume companies.
ResuMeds offers resume and CV writing services for professionals in the medical field. They also have add-on services, such as:
Cover letter
LinkedIn profile
Letter of intent
Personal statement
Biography writing
Their turnaround time is 3 business days.
Healthcare resume: Starts at $100
Medical CV: Starts at $130
Their website is engaging and professional looking. In addition, it's easy to use and it loads fast.
Their customer support team answers queries promptly. You can reach them via phone call or contact form.
They offer unlimited revisions within the prescribed scope, and you can avail of their resume update for free.
4/5 on Trustpilot;
9/10 on Best 10 Resume Writers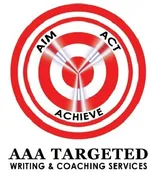 Capping off our list of top resume writing services in Chicago is AAA Targeted Writing & Coaching Services. This firm has been helping job seekers in Chicago since 2004 to land a job by writing them targeted resumes. Furthermore, they cater to the job search needs of professionals in 50 states and Canada.
Apart from resume writing services, they offer free resume reviews, and you can take advantage of their free consultations.
They have resume samples, albeit limited to top industries, such as engineering, technology, and marketing.
The company also offers interview preparation and career coaching. Not only that, they provide additional services, such as:
Cover letter
LinkedIn profile
Professional biographies
Reference list
Their turnaround time is 3 to 5 business days.
Rates aren't specified on their website, but they give a price range for their services:
Resume writing: $200-$400
Cover letters: $75-$95
Career coaching, interview preparation, and editing: $90 per hour
Their website has a lot of tabs on its menu bar and its layout needs improvement as some of its pages are text-heavy.
They can address your concerns and inquiries on weekdays and Saturdays. If you need to talk to their team after business hours, you may do so given that you have booked an appointment.
They ensure that all their services are customized and targeted to answer your job search needs.
4.9/5 on Google;
4.5/5 on Yelp
Rise Above Qualified Job Candidates with the Help of Top Resume Writing Services in Chicago
As previously stated, the competition is getting fiercer as days go by. To secure your target job, you need a job search document that can get you an interview invite. The problem here is that not all job seekers can write a winning resume. If you're one of them, it's best to get the help of professional resume writers. Their expertise enables them to write a tailored, keyword-optimized resume. Hence, you can focus on browsing through job listings and preparing for the job interview.
What are you waiting for? Boost your chances of landing your target post with a resume that can get past the ATS and impress the hiring managers. Hire expert professional writers today!