As a result of digital transformation, many companies around the world have adopted new recruitment processes, primary among which being the applicant tracking systems (ATS) to screen job candidates. This ensures that only qualified applicants can move on to the next stage of the applicant screening process. Because of this, job seekers need to make sure that their job search tool has what it takes to beat the bot.
Fortunately, you can hire professional resume writers to boost your chances of getting hired. If you're looking for the best resume writing services in Atlanta, we have the top list for you to choose from.
Rundown of the 5 Best Resume Writing Services in Atlanta
There are thousands of resume writers in Atlanta and it's easy to hire their services. However, if you want to take advantage of resume firms, you need to be careful when choosing the best. That being said, our research team searched the internet for our qualified competitors that are worth every penny. Here are the top resume writing services in Atlanta that made the cut.
Why Hire Resume Writing Services in Atlanta
According to WalletHub, Atlanta is in the top 15% of the best places for job opportunities, employment growth, average starting salary, job satisfaction, and job security. Because of that, you can expect that the job market is more competitive in the city.
Hence, if you want to secure a job interview, you need a resume that can pass the ATS. One way to boost your chances is through the help of expert resume writers. If you're still hesitant about whether to hire one or not, here are more reasons to convince you.
5 Reasons to Hire Resume Writing Services
Resume writing firms ensure that they produce custom resumes.
Expert resume writers are trained to highlight relevant qualifications in the job search tool.
You can focus more on preparing for the interview and supplementary documents.
Some resume writing companies offer a money-back guarantee.
Most resume firms offer add-on services—such as career coaching, job posting assistance, and supplementary documents—that can help you ace your job search.
How to Choose the Best Resume Writing Services in Atlanta
As mentioned earlier, there's a long list of resume writing services in Atlanta, so be picky when choosing which firm to trust. To ensure that you're working with a reliable resume writer, here's a checklist of things you can do before hiring one.
Check online reviews from trusted sources, such as Trustpilot, Google, Facebook, and Yelp
Schedule a free consultation and request a quote to see if they fit your budget
Read through their resume samples to determine if their writers are really experts in the field
Review their terms of service and privacy policies
The 5 Best Resume Writing Services in Atlanta
To help you boost your hiring chances, here are the top resume writing services in Atlanta that can help you ace your job search.

Resume Professional Writers has been in the business for over 20 years. With these years of experience, we have mastered the art of crafting job-winning resumes and other job search documents. Because of our top performing career specialists and professional writers, we gained the trust of our clients. This resulted in high customer satisfaction and referral ratings.
We have free resume reviews, resume examples, and expert career tips. Additionally, we also offer job posting services to further assist you in your job search journey.
Our writers aren't available on weekends and holidays.
We have wide ranging job search services to cater to your needs, such as civilian and federal resume, CV, and cover letter writing, LinkedIn profile makeover, and job posting. We also have add-on services, including:
Annotated portfolio writing
Cover letter
Electronic resume
Essay
Executive Core Qualifications (ECQs)
Image building with custom logo design
Knowledge, Skills, and Abilities (KSA)
Opening statement in job interview
Professional biography
Reference page
Responsive resume website
Statement of purpose for college admission
One (1) to four (4) business days
We have 4 packages and here are their service rates:
Basic: $125
Deluxe: $195
Premium: $305
Ultimate: $485
It's easy to navigate, and necessary details are accessible with our fast-loading website.
Aside from our expert writers, we also take pride in our customer support team. With them, we're able to respond to client's queries promptly and professionally.
We make sure that all resume projects are handled by competent writers. If in case we don't satisfy you, you can avail our free unlimited revisions.
4.4/5 on Facebook;
4.4/5 on Trustpilot;
4.13/5 on Sitejabber;
4.4 on Google;
4.8/5 on Best 10 Resume Writers;
5/5 on Glassdoor

Elite Resume Writing Services was founded by Wanda Kiser. She's a certified professional career coach and a multi-credentialed resume writer. Her years of experience in the field and passion for helping job seekers succeed in their chosen career path enable her to assist thousands of clients with job search strategies, resume writing, and career coaching.
You can take advantage of their telephone strategy sessions. Plus, they have resume samples, which you can use as a guide when writing your own.
They're only available to address your concerns and queries on Mondays through Fridays, from 9AM to 5PM ET.
Elite Resume Writing Services offers interview and career coaching and resume writing services. They also have other job search documents such as cover letters, thank-you notes, LinkedIn profile development, executive biographies, and reference dossiers.
The delivery time isn't specified on their website, but they assure that they can work on your resume efficiently.
They offer 3 packages depending on your career level, and each has 3 plans
Students and entry-level candidates: $399 (Basic); $599 (Most Popular); and $899 (Elite)
Professional and mid-level managers: $799 (Basic); $999 (Most Popular); and $1499 (Elite)
Directors and c-level executives: $1299 (Basic); $2199 (Most Popular); and $2599 (Elite)
Their website is easy to navigate because it has dedicated pages for important information such as services, resume samples, articles, about them and how their services work, and contact details.
You can reach them by email or call them on their toll-free line.
You can ask for revisions until you're 100% satisfied. Once, you approved the copy, they'll send you your resume in different formats.

Career Pro Resumes is one of the oldest and largest resume writing services in Atlanta. Since its founding in 1958, the company has gained a reputation for integrity and a high quality of its services. They take pride in housing a diverse team of professionals who are experts in resume writing and career development.
They're operational from Sundays to Fridays. Also, they offer a free initial consultation.
The only way to find out their service rates and delivery time is by booking a consultation.
They have a good variety of job search services, such as resume writing and optimization, cover letter, reference sheet, and thank-you letter writing, interview preparation, professional editing, LinkedIn page creation, career coaching, and career aptitude test.
Turnaround time isn't mentioned on their website.
Service rates aren't specified on their website.
Their website loads fast and has few pages. It doesn't have a cart page, so transactions start with a phone call.
They encourage their clients to book a consultation to get to learn more about their services. You can connect with them through their contact page, email, or phone call.
They offer unlimited free rewrites until you're hired.
4.7/5 on Facebook;
4.1/5 on Trustpilot;
5/5 on Sitejabber

Resume Prime is another trusted resume writing services in Atlanta. They're home to competitive resume writers who are experts in different industries. With their 10 years of experience in the field, they have helped thousands of professionals land their target jobs.
You can browse through their resume samples for different career levels to guide you in writing your job search tool.
They offer limited services compared to other resume writing services in Atlanta.
Resume Prime offers resume and cover letter writing and LinkedIn profile optimization services.
They offer four packages:
Starter: $190
Essential: $230
Advanced: $300
Federal: $330
Their website is easy to navigate, and it has a minimalist, professional layout.
They have robust social media accounts, which are good channels to reach them. They're also available on other platforms, such as email, chatbot, contact form, and phone.
You can leverage free revisions if you're not satisfied with their work.
5/5 on Sitejabber;
4.6/5 on Best 10 Resume Writers;
3.6/5 on Trustpilot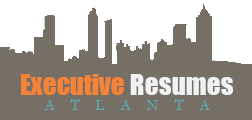 Executive Resumes Atlanta has been in business since 2001. This resume firm was founded by Colleen Reyerson, a certified professional resume writer and a branding strategist. Using her expertise, Reyerson has provided valuable insights to the strategic process of resume writing and career development.
You can avail of their free consultation, and get a unique strategy to achieve your career goals.
If you're in a hurry, this firm isn't for you because they don't accept rush projects.
They offer customized resume plans. Thus, service inclusions may differ depending on the needs of the clients.
Five (5) to seven (7) business days
Service rates aren't mentioned on their website.
Their website's layout is simple, but it's a bit text-heavy. Nonetheless, the way the pages are written makes them easy to understand.
The only way to contact them is through their contact form or email.
They ensure that they provide custom-crafted resumes that outline your career highlights.
colleen@executiveresumesatlanta.com
5/5 on Facebook;
3/5 on Yelp
Impress Recruiters with a Job-Winning Resume from the Best Resume Writing Services in Atlanta
Pass the ATS, impress hiring managers, and secure a job interview invite with a resume that speaks volumes of your qualifications. Let professional resume writers help you ace your job search.
Good news: You can be at ease by letting our expert team do the daunting task for you! With our expertise in resume writing and in different industries, you have better chances of landing your target job. Not just that, we can also provide you with impactful job application tools. Wait no more—partner with us and prepare to have a thriving career!