"Life can be uncertain, work can be unpredictable. But by having good friends around you, support is guaranteed." – Kishan Singh Chauhan, Author
Friendship is common to associate with casual talk, hanging out, laughter, and fun. That's why some managers in certain companies fear their employees might lose concentration to work for making friends with other colleagues. But according to a study conducted by the professors of the University of Pennsylvania and the University of Minnesota, a group of friends perform better because they communicate well and are more committed to give each other honest feedback.
Workplace friends has its advantages and disadvantages. But today we'll only focus to its wonders as listed:
Happier Working Life
According to an infographic made by OfficeVibe, 70% of employees claimed that friends in the workplace are the most important factor to obtain happier working life.
Increased Morale and Productivity
Friends that work together, grow together. You will be more emotionally and physically stable with your friends around. Also, imagine how fun it is to eat lunch on a large table with them?
Stronger Connection with the Company
According to life hacks and software weblog, LifeHacker, having close friends in the workplace will make you like the company you work for, while a best friend will make you have a strong bond with the company.
Better Commitment to Work
You will likely to be more proactive at work as friends encourage you to arrive on time, do your best, and be positive to your job.
Less Gossip and Conflict
There will be less conflict and gossip in the office as employees learn how to respect one another through friendship.
Improved Work Management
Managers like to work with a person who interacts well with others. If you're that kind of employee, you will likely to receive special projects because of your encouraging and upbeat approach.
Greater Sense of Purpose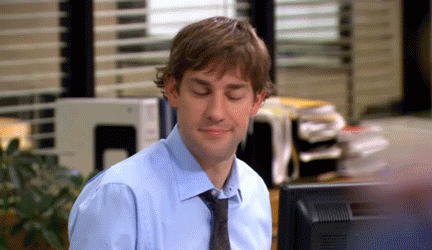 According to AboutRelationships, a good friend at work will make you feel emotionally safe, because someone has your back to stand up for you against rumors and hateful people.
Feedback and Progress in Less Than a Year
Friends never fail to build up one another. That's why some reports claim that employees who make friends at work are 1.4 times more likely to receive feedback or be promoted in less than a year.
Higher Job Satisfaction
It's inevitable to feel stressed especially when you're piled up with tasks and responsibilities. But with a friend by your side to give you moral support, you will be able to overcome stress and accomplish tasks before the day ends.
Indeed, no man is an island. No matter how skilled or talented you are, you can never be happier without your friends around. For employees who've just hired or job seekers looking forward to have their own #SquadGoals at work, check out this infographic to get to know future colleagues the right way!
Looking for high quality resume examples? Browse through our resources to find one that matches your target profession!
Sources: Entrepreneur, LifeHacker, AboutRelationships, Bustle