A handshake has been one of the most common greeting gestures dating back to the ancient period. It is a sign that is nearly akin to an auto reflex. In most countries, there are various practices surrounding handshakes both generally and specific to certain cultures. You can usually see it during meetings—from greeting and parting, to offering congratulations, expressing gratitude, closing business deals, and reaching diplomatic agreements. In the US, we observe National Handshake Day every last Thursday of June.
However, this year's celebration, sadly, will be different.
Due to the Coronavirus pandemic, the World Health Organization (WHO) suggests avoiding physical contact such as shaking hands and elbow bumping to help stop the spread of COVID-19. But in a business setting where a handshake is part of workplace etiquette, are there handshake alternatives you can use to adapt to the "new normal"? Check out our compilation of gestures for today's no-handshake era.
National Handshake Day: The Alternatives
Abide by social distancing practices and still maintain warm, professional intent with this list of handshake alternatives from around the world. Who knows, maybe it'll be the norm in space, too.
1. Namaste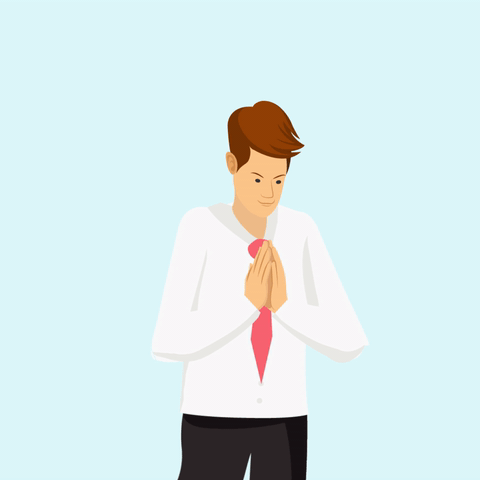 Namaste is a traditional Hindu greeting and leave-taking that means "the Divine within me bows to the same Divine within you" in Sanskrit. They say "Namaste" with anjali mudra—a slight bow with palms pressed together, fingers pointing upwards and thumbs close to the chest. People in India, Bangladesh, Nepal, and other parts of Southeast Asia use this greeting to welcome guests, acknowledge strangers, and bid goodbye.
2. Wai Bow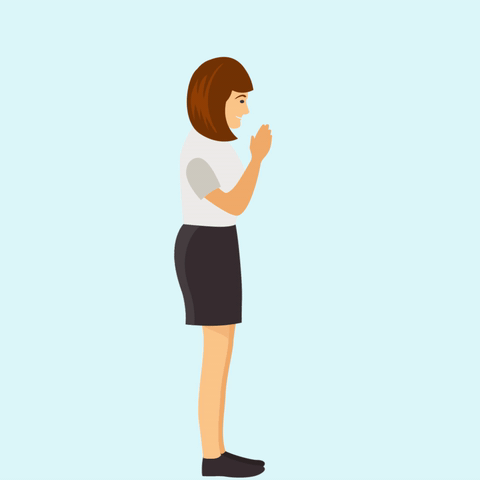 Thai people use wai to greet people older than them or to those whom they respect. To greet someone you respect, press your palms together near your chest, lower your head and raise your hands until your thumb touches your nose and your index finger touches your head between your eyebrows. To greet an older person or someone your age, repeat the steps but touch your nose with your index finger instead. If someone greets you with a wai, return the gesture by placing your hands together in front of your chest.
3. Shaka Sign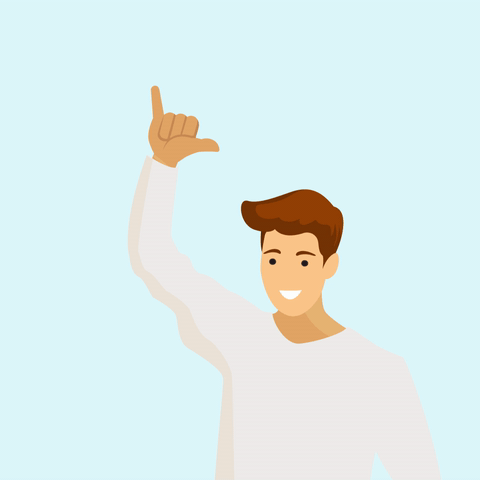 The Shaka or hang loose sign has been a sign of respect, affection, gratitude, and friendship—long before Hawaiian natives and surfers use them as casual greeting. The gesture involves three middle fingers folded down while the pinky and thumb are pointed upward. Shake your hand back and forth with knuckles facing out.
4. Hand over heart.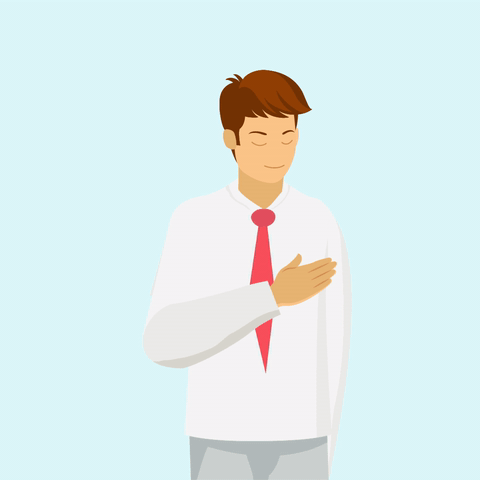 As practiced in Muslim countries where they don't allow physical contact between strangers of the opposite sex, placing your right hand over your heart is their safe and preferred way of greeting. Aside from being hygienic, this gesture is also a sign of respect and endearment.
5. Raise brows and smile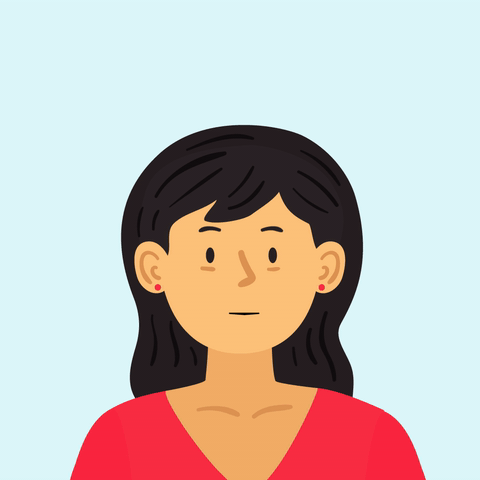 Say "hello" with your brows the Samoan way with eyebrow flash. To do it, raise your eyebrows and smile at the person you are greeting. Be careful of your expression though. Show a warm, friendly smile rather than a smirk. You might offend the person you're greeting if you do it wrong.
6. Vulcan Salute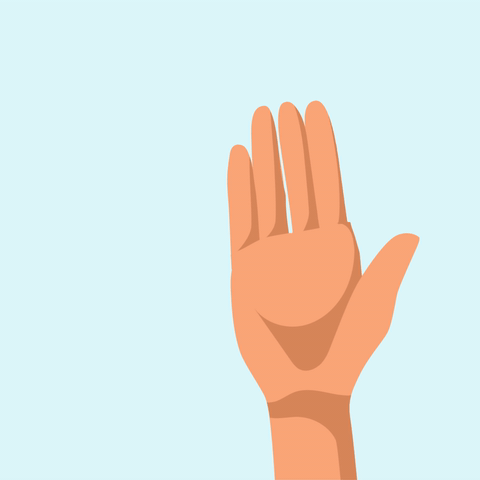 The Vulcan salute is a hand gesture popularized by the American TV series "Star Trek." To do it, raise your hand with space between the middle and ring fingers, and between your thumb and index finger. This gesture means "live long and prosper." Some even say that it stems from Judaism and the hand sign is in the shape of the Hebrew letter "shin," which stands for "Shaddai"—one of the names of the God of Israel.
National Handshake Day: Going Novel to Avert the Risks
These handshake alternatives will keep you safe from COVID-19, although they may cause offense or cultural appropriation. For these reasons, you need to know more about the other person. Doing so will be easier to choose which of these gestures will be acceptable.
In this era where social distancing is the new norm, celebrating National Handshake Day the usual way would not be possible anytime soon. We hope that this list will help you adapt and face workplace or job search challenges brought by this disease.
Looking for a job in today's day and age is a challenge. But don't worry; we're here to help. Our resume writing services include helpful and timely job search tips, as well as a resume discount offer on our resume packages, to help you succeed in your job search during this Coronavirus pandemic.
Sources: CNN Travel | Los Angeles Times | National Geographic | Ladders