What makes a company a great place to work? What adds to an employee's workplace happiness?
Sure, a decent paycheck is nice. However, people are happier when they enjoy non-material benefits—from flexible work schedules and paid days off to company parties and trips that foster close-knit teams.
Factors that Affect Workplace Happiness
Before we give you the list of the 15 happiest companies in America for 2016, let's tackle first the key factors that drive an employee's workplace happiness. Fulfillment-focused job search site, CareerBliss, lists work-life balance, relationship with a coworker and boss, office environment, and job resources as core factors that affect an employee's happiness at work. Besides that, growth opportunities, compensation, and company culture add to their workplace happiness, too.
2016 Happiest Firms in America
CareerBliss based this year's list of happiest companies in America on the thousands of independent company reviews they received from 2014 and 2015. Claiming the first spot this year is UnitedHealthcare. The largest health carrier in the US, this health insurance firm boasts an average employee salary of $67,856.
The complete list is as follows:
1. UnitedHealthcare
Headquarters: Minnetonka, Minnesota
Average Salary: $67,856
Bliss Score: 3.67

2. Amgen Inc.
Headquarters: Thousand Oaks, California
Average Salary: $74,808
Bliss Score: 3.66
3. Novartis International AG
Headquarters: Basel, Switzerland
Average Salary: $183,182
Bliss Score: 3.63
4. Nokia Corporation
Headquarters: Espoo, Finland
Average Salary: $80,772
Bliss Score: 3.62
5. Total Quality Logistics
Headquarters: Cincinnati, Ohio
Average Salary: $78,833
Bliss Score: 3.59
6. Texas Instruments

Headquarters: Dallas, Texas
Average Salary: $168,449
Bliss Score: 3.59
7. Metropolitan Life Insurance Company
Headquarters: New York City, New York
Average Salary: $53,613
Bliss Score: 3.58
8. Chevron Corporation

Headquarters: San Ramon, California
Average Salary: $56,482
Bliss Score: 3.58
9. Adobe Systems Inc.
Headquarters: San Jose, California
Average Salary: $80,926
Bliss Score: 3.57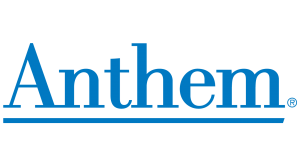 10. Anthem
Headquarters: Indianapolis, Indiana
Average Salary: $45,174
Bliss Score: 3.56
11. Bayerische Motoren Werke AG (BMW)

Headquarters: Woodcliff Lake, New Jersey
Average Salary: $64,679
Bliss Score: 3.56
12. Parsons Corporation
Headquarters: Pasadena, California
Average Salary: $73,171
Bliss Score: 3.56
13. PayPal
Headquarters: San Jose, California
Average Salary: $71,520
Bliss Score: 3.56
14. Johnson & Johnson
Headquarters: New Brunswick, New Jersey
Average Salary: $100,224
Bliss Score: 3.56
Image from https://logos-download.com
15. Mars, Inc.
Headquarters: McLean, Virginia
Average Salary: $24,817
Bliss Score: 3.55
Other Firms Included in CareerBliss' List of Companies with Workplace Happiness
SAP AG
Keller Williams Realty
Google, Inc.
EPAM Systems
Emerson Process Management
Motorola
Costco Genpact Limited
Broadcom
Nike
Alcatel-Lucent, Inc.
Intuit, Inc.
Research In Motion
Merck & Co.
Toyota
Hilton Worldwide
Qualcomm
Pfizer
Citigroup
McAfee
Symantec
CBS Corporation
Microsoft Corporation
MindTree Limited
CenturyLink
United States Steel Corporation
Farmers Insurance
Exxon Mobil Corporation
Visa, Inc.
CareFusion
Blue Cross
Blue Shield Association
Schneider Electric
Quicken Loans, Inc.
Cisco Systems
Honeywell International, Inc
Workplace happiness is the goal of every employee and employer. CareerBliss' report shows that compensation is important. Far beyond a paycheck, however, employees consider the relationship they have with their managers and coworkers as the vital element that makes up a happy workplace.
What affects your workplace happiness? Share your thoughts with us. Yet if you need a resume writing service, you may hire us, too! Visit our website for more details.
Sources: careerbliss.com; forbes.com; wikipedia.org; businesswire.com; businessinsider.com